Discover the different
golf La Rochelle
La Rochelle golf courses for all levels
Whatever your level, discover and tame the green during your stay near La Rochelle. This is an opportunity to discover a relaxing and sporting activity: playing golf! A varied offer is proposed in golf courses in La Rochelle. For young and old, the mini-golf du Mail located near the Concurrence beach in La Rochelle and 300m from the Old Port is a place of relaxation offering several activities: bumper cars, inflatable structures, ice creams, golf club … after your game, you can walk to the Charruyer park, a real green area in the heart of downtown La Rochelle.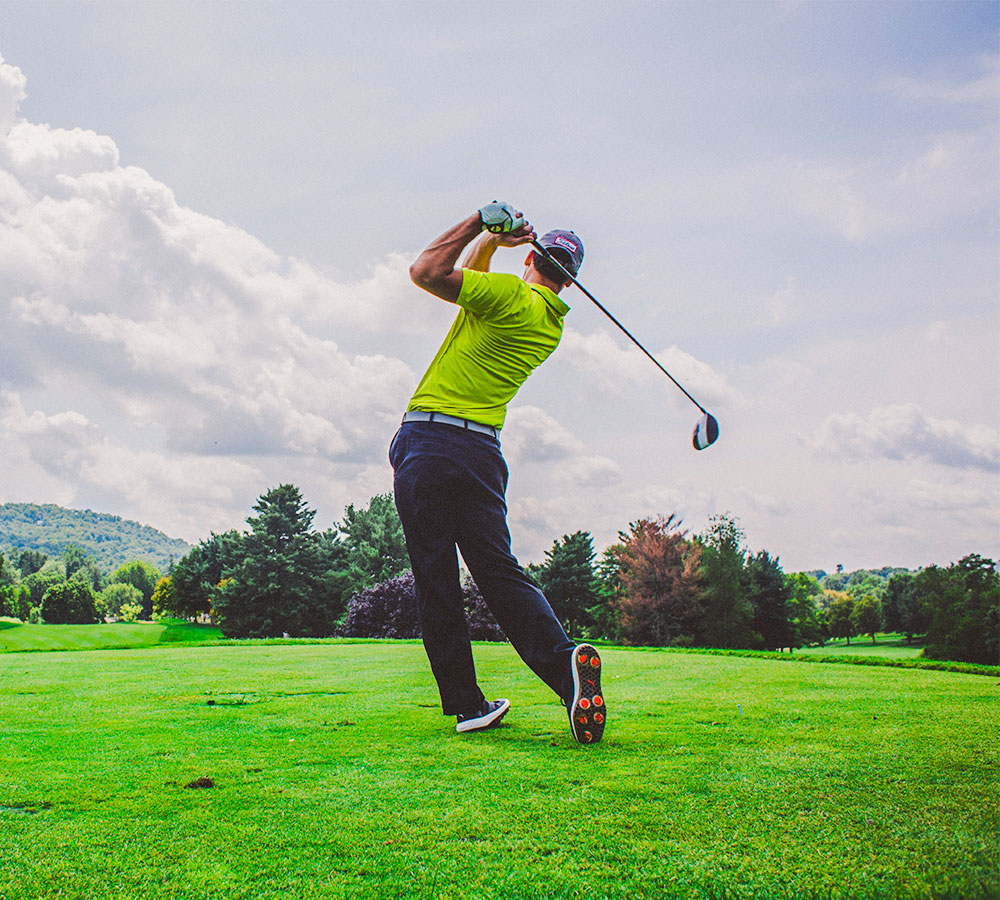 La Rochelle golf courses rates and schedules
Rates Golf de La Rochelle :
Green Fees 18 holes : from 22 € to 46 € (low season) or 35 € to 71 € (high season)
Green Fees 9 holes : from 16 € to 29 € (low season) or from 25 € to 48 € (high season)
Mini golf rates La Rochelle :
Adults and children over 10 years old: 8 €.
Children from 3 to 10 years old: 7 €.
You will find inflatables (3 € for 30 minutes) and bumper cars (2,50 € per token, 10 € for 7 tokens) for children next to the course.
With a panorama on the Atlantic Ocean, the golf of La Prée – La Rochelle in Marsilly, receives you on its golf La Rochelle with its course of 18 holes and has its school of golf to initiate all the beginners and to organize competitions between golfers.
How to equip yourself for a successful golf day in La Rochelle
Would you like to improve your swing or challenge your children to a mini-golf course during your vacation at the Le Beaulieu campsite in La Rochelle? The world of the little white ball requires several pieces of equipment, starting with shoes adapted to the court and your competition polo shirt.
At the La Rochelle Sud golf course, you can rent all the equipment you need at an affordable price: clubs or putt, bags, carts… You want to move around the golf club course with a light heart to better think about the next hole? Rent a cart to carry your equipment and enjoy the beautiful courses. No special equipment is required for La Rochelle miniature golf.
Afternoon of golf and relaxation in La Rochelle
The Jarne golf course invites you in a unique bucolic setting! The Bistrot du Golf de la Rochelle welcomes you to share a moment of conviviality after your game in this club house! Free introductory classes are offered on Saturday and Sunday mornings for one hour. Finally, at the end of theIle de Ré, it is in Trousse Chemise that you can practice in an exceptional setting. An instructor invites you to discover La Rochelle golf course and to improve your level!
Discover our
services and activities