Visit to
La Rochelle
La Rochelle is a historic city with a strong ocean orientation, known for its old fortified port, its beautiful Minimes beach in the city center and its aquarium, which is one of the largest in Europe. You might be wondering what to do in La Rochelle.
The city center is full of historical and architectural treasures: the 19th century covered market, still in activity
The arcaded streets
The facades of private mansions dating from the 15th to the 18th centuries
The surprising Henri II House
The big clock of the old city gate
To the fortified towers of the old port.
The religious heritage of La Rochelle is notably represented by the Saint-Louis cathedral, the Saint-Barthélemy bell tower and the Saint-Sauveur church.
From your campsite in LaRochelle, you will be ideally located to explore this beautiful city of Charente-Maritime.

From the old town to the old fishing port, through the modern marina district, the parks and the beach promenade, there are many activities that answer the question: What to visit in La Rochelle Stroll through the stores, discover local craftsmen, relax on the terrace, embark on a sea trip or try a sensational water sport!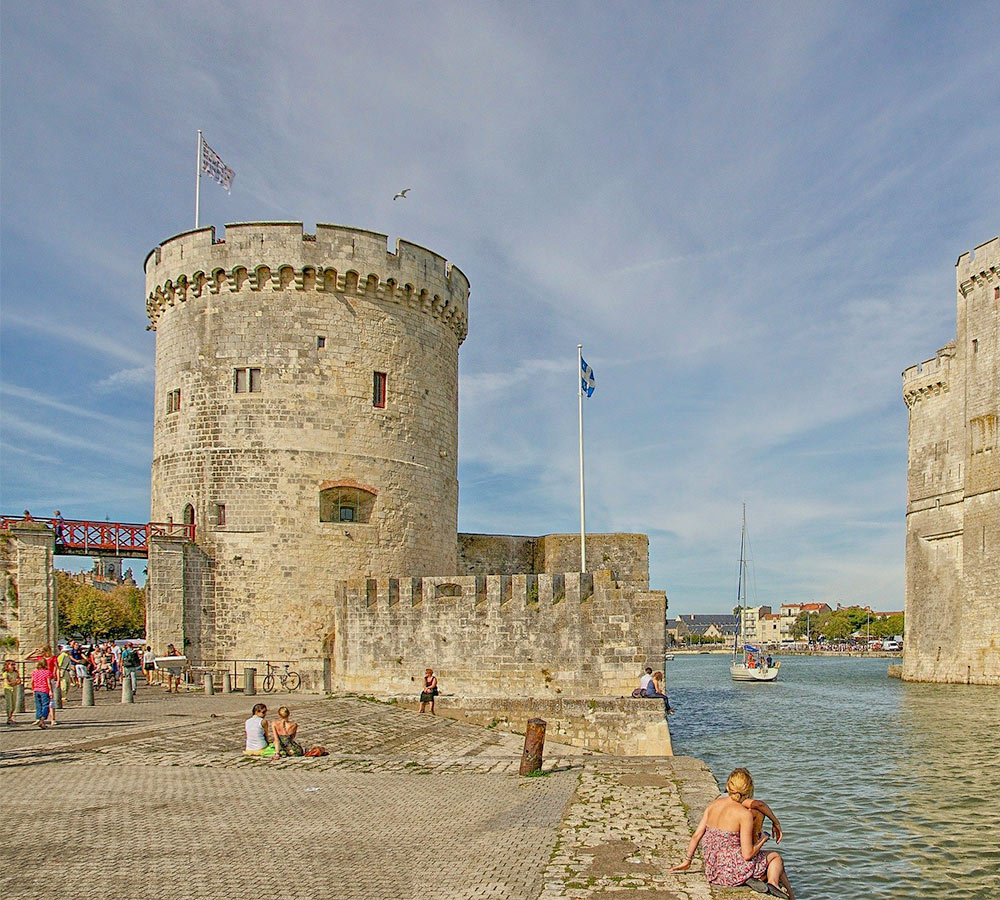 Top 8 things to do
in La Rochelle
The visit of La Rochelle: on foot, in a horse-drawn carriage, or in the company of an unusual musketeer guide!
Lazing around, swimming and playing in the sand on the Minimes beach.
The visit of the aquarium of La Rochelle, one of the biggest in Europe!
Relax at the summer guinguette in the Gabut district, with street shows, artistic animations and games for children.
Take a ride on the Ferris wheel to enjoy an exceptional view of the city, the port and the ocean.
Play golf
Take a day to discover or rediscover horseback riding
Activity Ideas
in La Rochelle
To discover
in the vicinity