Camping Charente-Maritime with swimming pool : water park, slides
You have chosen to spend your vacations in La Rochelle on the Atlantic Ocean for its setting and its climate. But you certainly also need a relaxing break during your vacations. This is why Le Beaulieu wanted to make the joys of swimming as simple and accessible as possible. Thanks to the water park of your Charente-Maritime campsite with swimming pool (pool open until 05/11/2023), you will be able to leave your home and immediately immerse yourself in the clear and pleasant water of the heated pool.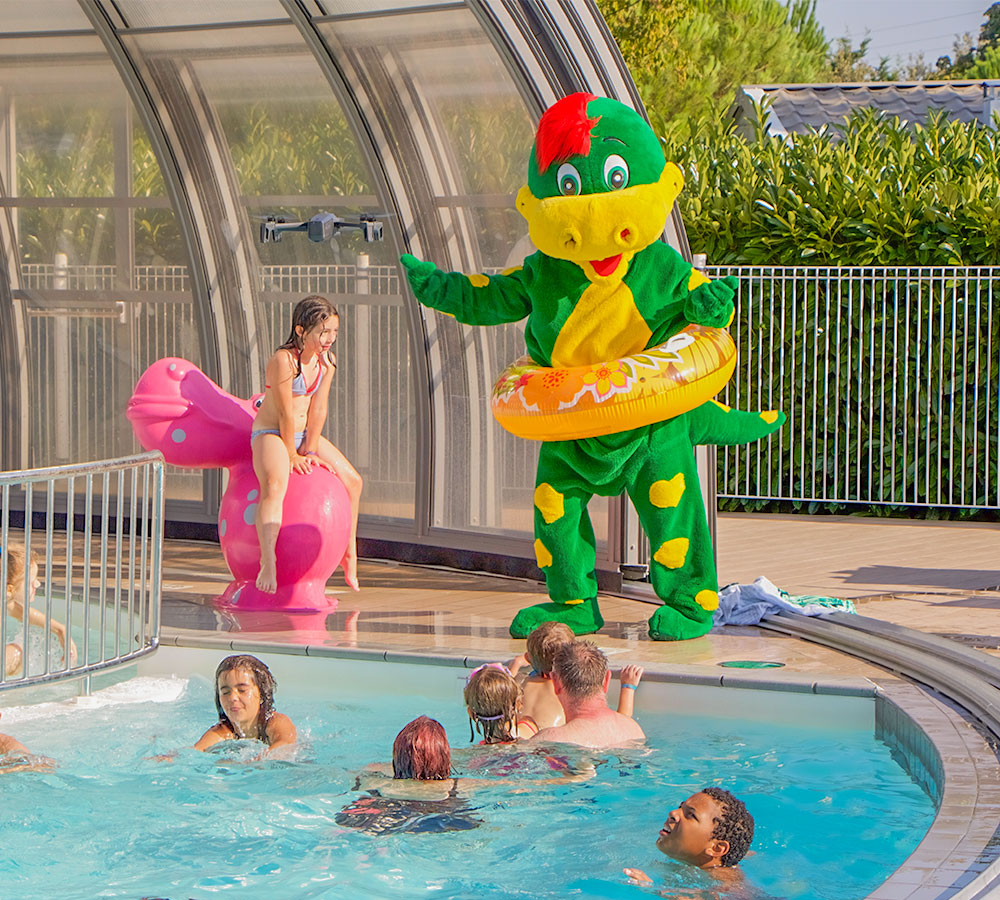 Water park in Charente-Maritime
A swimming pool is nice, but a camping water park open to many activities seemed more appropriate.
The playground equipment that we have chosen to install at the 4-star Beaulieu campsite seems to delight the whole family. Young children love to play with water and theAquasplash allows them to dare to do anything, safely. This activity where you splash around with buckets and fake animals is ideal for them, especially when it is very hot at the seaside in the Charentes. Our water park also has a self-braking slide .
It does not go down into the pool to avoid any danger of collision. Its volume allows children to enjoy it without worrying, and adults to slide in with their little ones. Campers enjoy a camping trip between entertainment and relaxation while residing near the sandy beaches of the Atlantic Ocean.
The infrastructure has been designed so that you can watch your children while enjoying the water.
Finally, we should add that more sporty aquatic games and activities (aquagym, water polo) are provided by our animators in the pool.
Our aquatic park brings you a real plus, much better than a simple campsite in Charente-Maritime with swimming pool. Are you looking for an aquatic space for your next vacation? Let yourself be tempted by our campsite in La Rochelle with swimming pool.
To be discovered in
Charente Maritime