Rent an accommodation in
the week in la Rochelle
Tired of going on vacation in apartments rented by a private individual and not necessarily in line with the photos? Let yourself be tempted by a stay at Camping Beaulieu. A 4 star campsite in La Rochelle, close to the city center and its old port, the Beaulieu is open all year round. It is the ideal place for a week in La Rochelle. You can take advantage of this time to discover the surroundings of the city.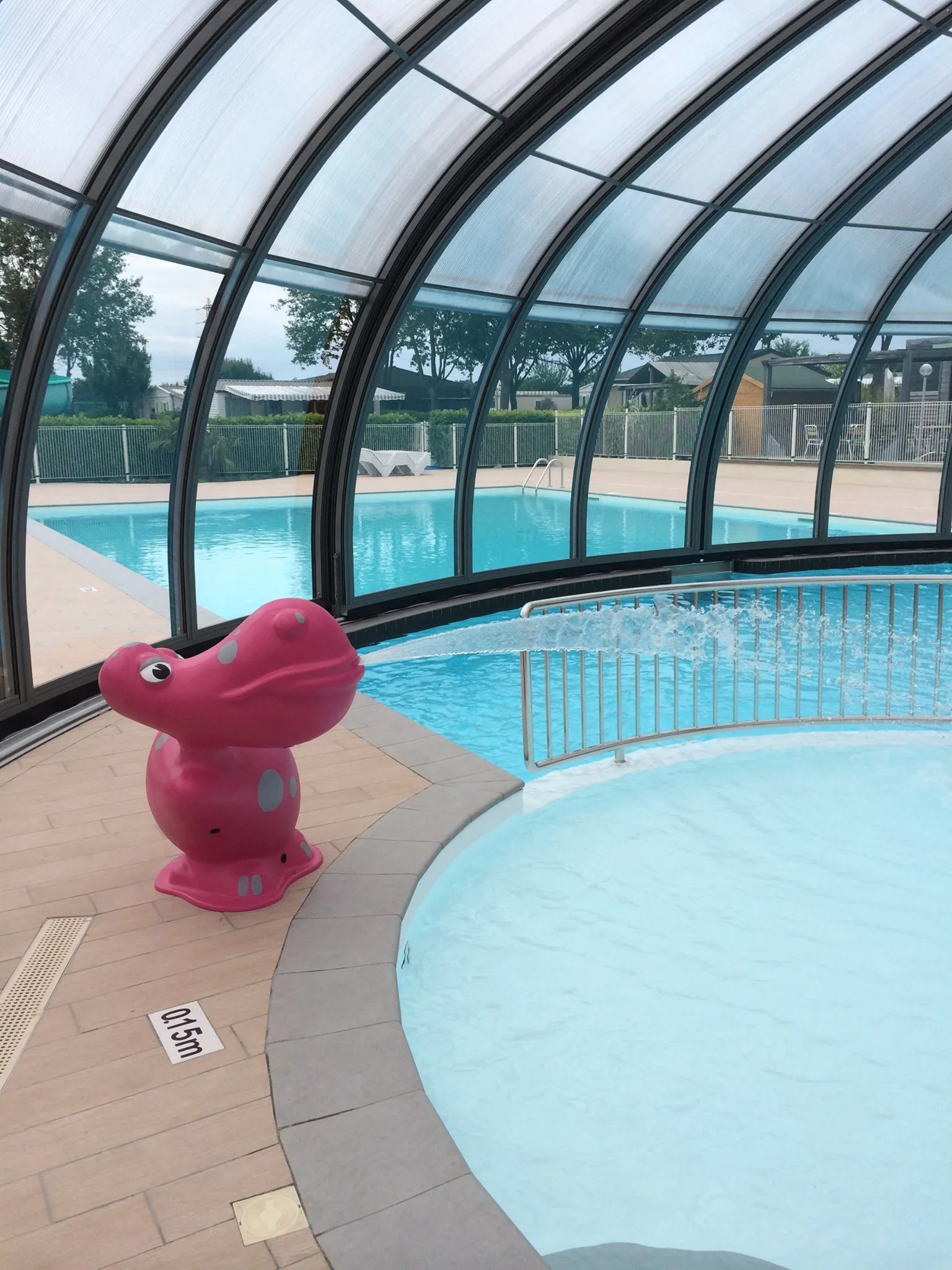 One week in a mobile home
Among more than 100 accommodations on the campsite, you are bound to find the place of your dreams for your week in La Rochelle. Are you looking for an apartment with several rooms? We have a range of mobile homes from 1 to 3 bedrooms, offering up to 6 beds. They are all equipped, most with a bathroom.
They all have a terrace where you can enjoy your week in La Rochelle or evena weekend in La Rochelle. And when you enter your mobile home, the main room will provide you with all the necessary comfort. Because yes, we are far from a studio, because they all have several rooms. And the advantage, compared to renting an apartment, is that you will have access to all our services : water park, wellness area, playground, restaurant …
You can also benefit from a parking space in front of your mobile home, which is not the case for many rentals in France for example.
7 days with the camping pool
Choosing a week's rental in La Rochelle, at the Beaulieu campsite, rhymes with swimming pool and relaxation. Indeed, after having spent a restful night in one of our rentals, you can head to the aquatic area, with swimming pool and beach, ideal to entertain the young and the old!
Thanks to the dome that can open and close depending on the weather, you can take a dip in any weather! You will discover an indoor part, an outdoor pool, a slide, a whirlpool, as well as water games. A weekly rental in La Rochelle with a swimming pool is guaranteed fun and relaxation, whether the weather is nice or not.

Note that the indoor pool is open from April to the end of October and the outdoor pool from mid-May to mid-September. By the way! We also have a wellness area with spa and jacuzzi from April to October.
La Rochelle in one week from a rental
During your week in your rental, you will have many activities to do. For example, you can go for a walk in the famous old port of La Rochelle in the evening, after having had a drink on a terrace, strolling in the streets in the heart of the city or going to the market in the morning.
There is a lot to do near the campsite. If you go a little further, you will surely find a beach to your liking. You are only a few kilometers from the island of Ré with villages like Ars en Ré, and from the island of Oléron, with the city of Saint Georges d'Oléron.
Need information or details? Ask us
Discover our
other accommodations