The best activities
in La Rochelle
Ideas for activities and leisure in La Rochelle and its surroundings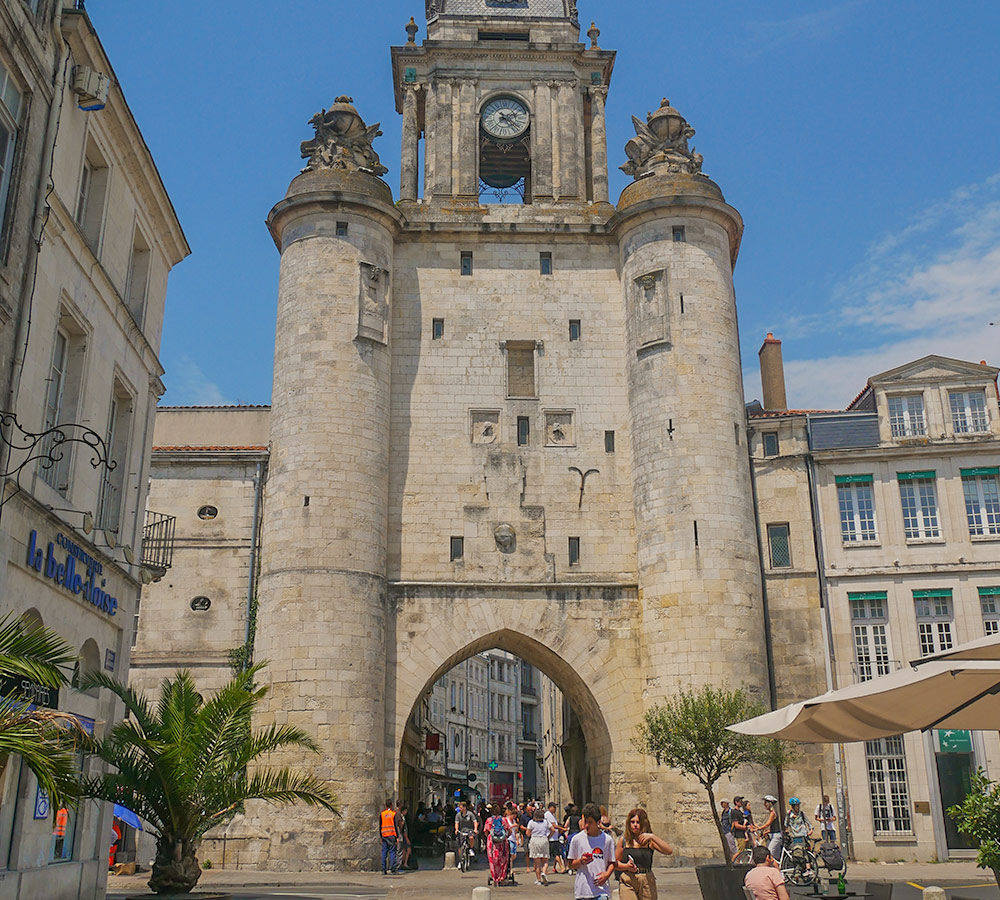 Walks in La Rochelle
Find all the tourist information at the campsite reception. You can leaf through the available brochures while sitting on the terrace or ask our reception team for advice and guidance.
Among the advantages of the La Rochelle campsite, there is the proximity of the bicycle paths and the 4 bus which allow you to reach the city center quickly without a car!
You will have to travel 5 km by bike and about 20 minutes by bus to reach your destination… A real comfort during your vacations in La Rochelle ! There are so many things to visit when you discover this beautiful city of Poitou-Charentes: the marina, the old port of La Rochelle, the maritime museum, the medieval towersaquariums or the marshes of the Atlantic coast.
Historical and cultural visits, leisure and relaxation activities, activity and playground, everything is possible! The region is full of sites to discover for the whole family! Even if the weather is bad, there is always something to do.
A wide choice of activities in La Rochelle
The reception of the camping Le Beaulieu has a ticketing service to help you organize your vacation! Access the Aquarium of La Rochelle and the Zoo of La Palmyre with your tickets bought directly at the campsite.
We can also book your sea excursion with Inter-Island Cruises, which offers various exciting sea escapades. The island of Ré, the island of Oléron and the island of Aix are unmissable, as well as the famous Fort Boyard.
Take the opportunity to bask in the sun on the many beaches of the region.
Discover the local flavors and delicacies on the markets of La Rochelle, La Pallice and Châtelaillon Plage. Oysters, melon from Charente, Pineau des Charentes, salted butter caramel, potatoes from Ile de Ré, fish and seafood are exceptional local products that you must absolutely take the time to taste, to savor and that you can bring back to make them discover to your relatives!
You can also take part in the famous Francofolies in La Rochelle, just a stone's throw from the Atlantic Ocean.
Discover the
surroundings