Culinary specialties of La Rochelle
Wines and oysters of La Rochelle
A multitude of La Rochelle specialties are to be discovered absolutely during your stay at Camping Le Beaulieu! Pineau and cognac are wines of character, emblems of the specialties of La Rochelle, from the vineyards of the region and very appreciated by gourmets! The Normandin Mercier House in Dompierre sur Mer offers a visit and tasting of the wines of the domain. Before leaving, it is mandatory to taste the famous oysters of the region. Throughout the villages(Ile de Ré and Oléron in particular) a multitude of producers offer tasting of this other La Rochelle specialty.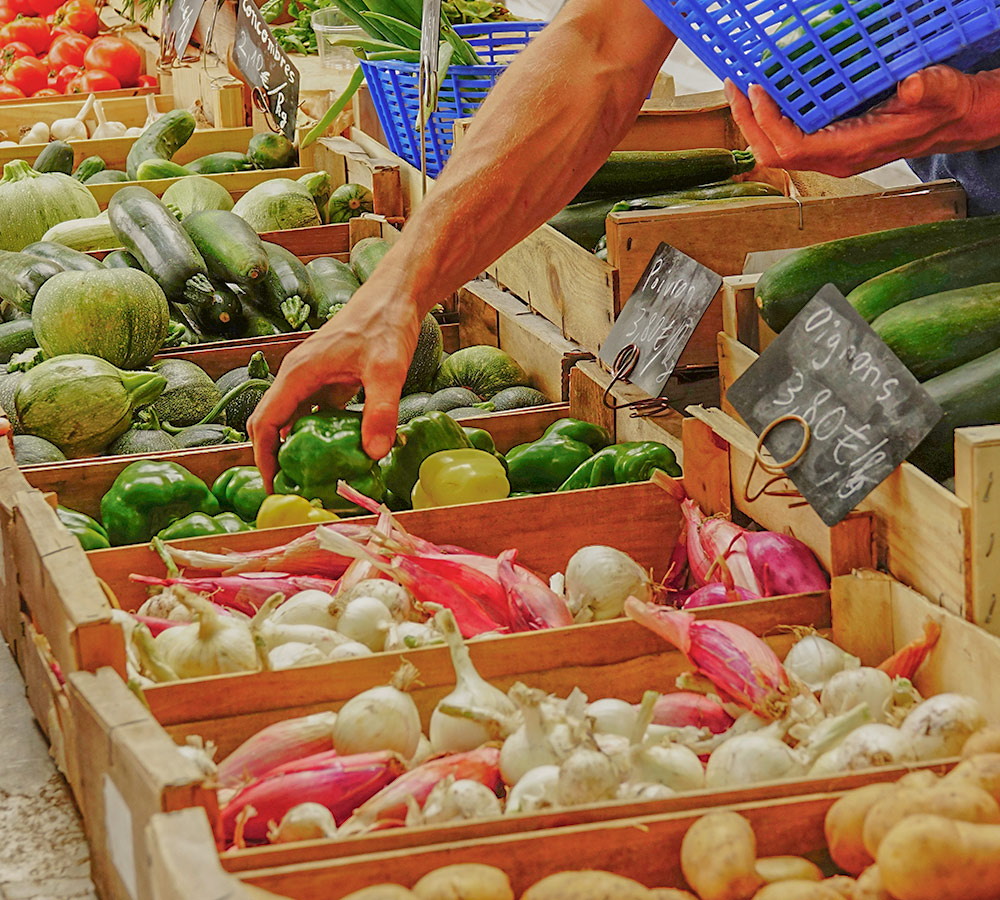 The markets of La Rochelle
Stroll through the local markets to taste all the specialties of La Rochelle and the region! Charentais melon, pineau, fish … The market of the Halles of the XIXth century in La Rochelle welcomes you every day until 13:30. A true institution in La Rochelle, you will find all the products you need! On Sunday mornings, head to the famous market of La Pallice, food market and street vendors. Friendly and popular atmosphere guaranteed!
The sweets of La Rochelle
In Chatelaillon Plage, near your mobile home rental in La Rochelle, the street market opens its doors every Tuesday and Friday morning. For sweet La Rochelle specialties, discover the Beurlay cakes whose workshop opens its doors to visitors. During a visit to the Ile de Ré, take the opportunity to taste the salted butter caramels! A multitude of small stores in the city center and on the Ile de Ré offer you the sale of local products. A great souvenir to bring back to your loved ones! Take a short break with the most famous ice cream parlors! Ernest in downtown La Rochelle, Tonton Maboule in the Minimes district and La Martinière in Saint Martin de Ré are all ready to help you discover La Rochelle specialties.
Discover our
services and activities