Student housing in La Rochelle
Find an equipped student housing at 2 steps from La Rochelle from October to March
You are going to university and among the many student cities in France like Poitiers, you have chosen La Rochelle? Are you looking for your home for the next few months? Do you dream ofstudying in a green setting and feeling the vacation feeling while you study? Why not choose a student rental in a campsite in La Rochelle rather than a student residence? Yes, our fully equipped mobile homes are available by the week or by the month so that you canstudy in peace and comfort. Our mobile home offers are made for you.
Each unit has a fully equipped kitchen, a sitting area with a dining and study table, and comfortable furniture. A room with pillows and blankets provided allows you to rest and a bathroom with shower, sink and toilet is available on site. The mobile homes range from 15 m² for one or two people to 36 m² if you want to share with your friends.

Better than a student studio in a residence hall, a small camping house helps you focus on studying while offering you the services of a 4* campground. In addition, you will be located a few minutes by bus from the city center and very close to the universities and the CROUS university residence.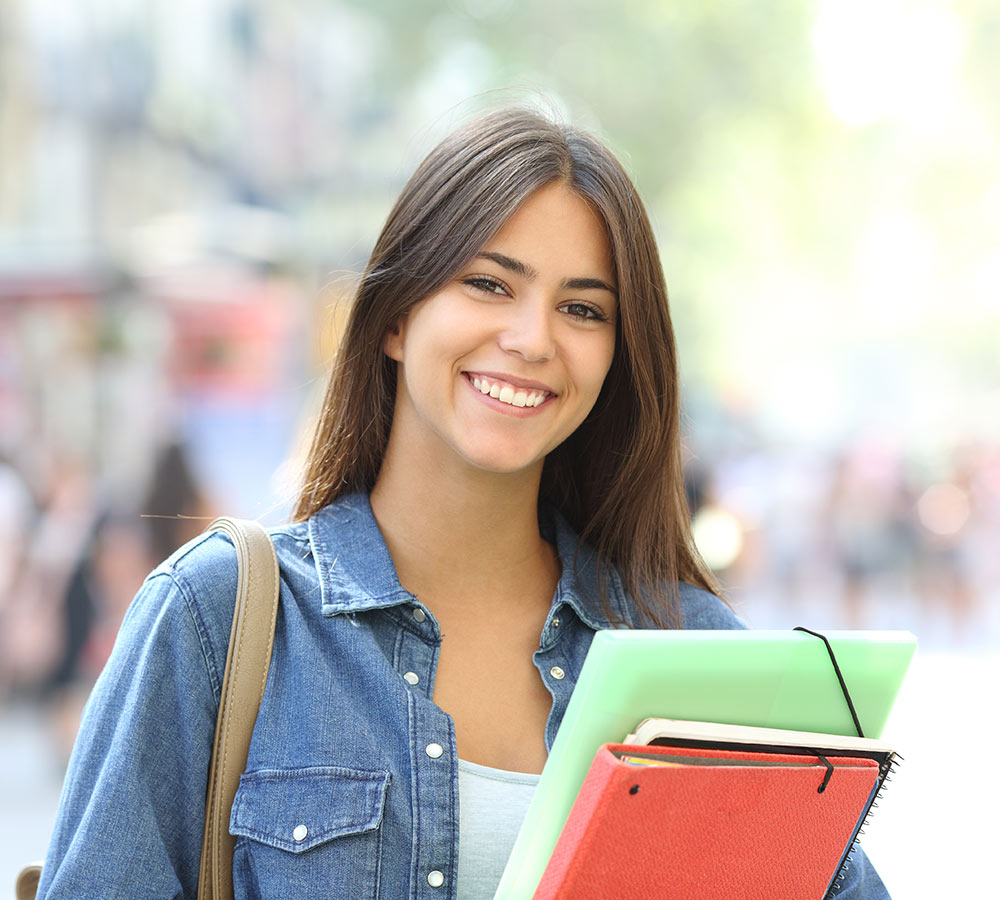 La Rochelle, an ideal city for studies
Renting an apartment in a student residence has some disadvantages. These residences filled with young people are very noisy, which prevents many students from working. Unlike a studio like this, individual mobile home accommodations guarantee thepeace and quiet you need to concentrate.
Have you spent long hours revising your courses? Why not relax in thewater park of your campsite in La Rochelle? Yes, the advantage of renting a student accommodation in La Rochelle in a campsite is that you benefit from all the services: swimming pool, wellness area, Wifi, laundry… your daily life is greatly facilitated! Also, the staff of the campground assures you a real peace of mind in the security and supervision of your space.
Finally, fully equipped housing is a considerable plus for students. Thus, you don 't have to buy any furniture since all the rooms of your student rental in La Rochelle are equipped. The kitchen is equipped with a refrigerator, stove, coffee maker, microwave and all the necessary utensils. Everything is included in the rent.
Very attractive, La Rochelle is not only a tourist city. No, it's not! Throughout the city, and mainly in the Minimes district, schools and a huge university campus welcome more than 9,200 students each year. A technopole located in the heart of the campus is available for all students who wish to go there. Far from the big student cities of France like Poitiers, this number of students allows a proximity between students and teachers.

Facing the towers of La Rochelle, a media library and a huge university library provide students with information and quiet spaces in which they can work alone or in groups. Several university restaurants offer balanced and inexpensive meals for lunch and dinner. Many fields are taught in La Rochelle: foreign languages, hotel management, sciences, law, computer science… Everyone can find what they want and the diplomas obtained are recognized throughout the country.

Also, the living environment in La Rochelle is very pleasant. It is indeed a city where life is good and where the historical and cultural heritage is rich and intense. Several museums offer very interesting temporary or permanent exhibitions and the aquarium of La Rochelle is famous all over the world.

The nightlife is also rich and exciting. Rue Saint-Nicolas in particular, where the bars welcome students who come to relax after classes. Finally, every summer, the city welcomes many artists who come to entertain the crowds during the Francofolies.
Need information or details? Ask us
Discover our
accommodation